Finding Amos Part 1
'If I had my life to live over… I would have found you sooner so I could love you for longer'
Janek, my husband, was in the habit of checking the RSPCA Queensland adoption page every so often just for a bit of fun and to see what was around.
Now I want to put particular emphasis on the fact that at this point I had agreed that maybe getting a dog one day, when I was fitter and healthier, would be a good idea. But not for years and we only wanted a border collie because well that's what we knew. Tiga was the perfect dog and well we wanted one just like him. I didn't really know anything about any other dogs and wasn't too fussed at this point.
Our eyes had also recently become open to rescue dogs and just how many gorgeous dogs there are out there that need a loving furever home. I think it was after Janek found some videos of Marc Ching from the Animal Hope and Wellness Foundation and very quickly our eyes were opened to rescue dogs. But again, we were still focused on border collies.
So to quickly catch you up on me!
After returning from England I continued to flare, getting worse requiring more medications and I just did not know what to do. Long story short, things kept getting worse and I was at a pretty low point in my life. I shut off from everyone in my life, myself, my husband, and my friends. I hated everything about my life and worst of all I hated myself and what was happening.
So after 2 trips to emergency, 1 overnight stay, countless doctor appointments and struggling big time to work, I somehow ended up on the operating table one Friday afternoon with a Cardiologist draining 1L of fluid from around my heart. Perhaps that's why I felt so garbage!
You can read more about my life and journey on my personal blog coming soon. But for now I shall keep it brief and to the point. It is important to understand about me because really this is the whole reason we got Amos. If it hadn't been for my health we wouldn't have been blessed with the world's most amazing dog. He has changed my life for the better and my health has dramatically improved since getting him.
So back to finding Amos! I remember it so well. It was the night of Wednesday 25th March, 2015 - exactly 6 months after my pericardial effusion.
I was like oh geez he's at it again, yeah honey we can't at the moment it's too much for more.
You see at this point we had also decided we were going to open a Physio clinic, The Movement Team, with our business partner. So I was firmly against the idea of a dog at this point in our lives. I was going to be responsible and I just could not do that yet. And I didn't even know how to train a dog!!!
Suddenly Janek said hey come and look at this one. You know my eyes rolling going ok I will come and have a look.
And this is what we saw….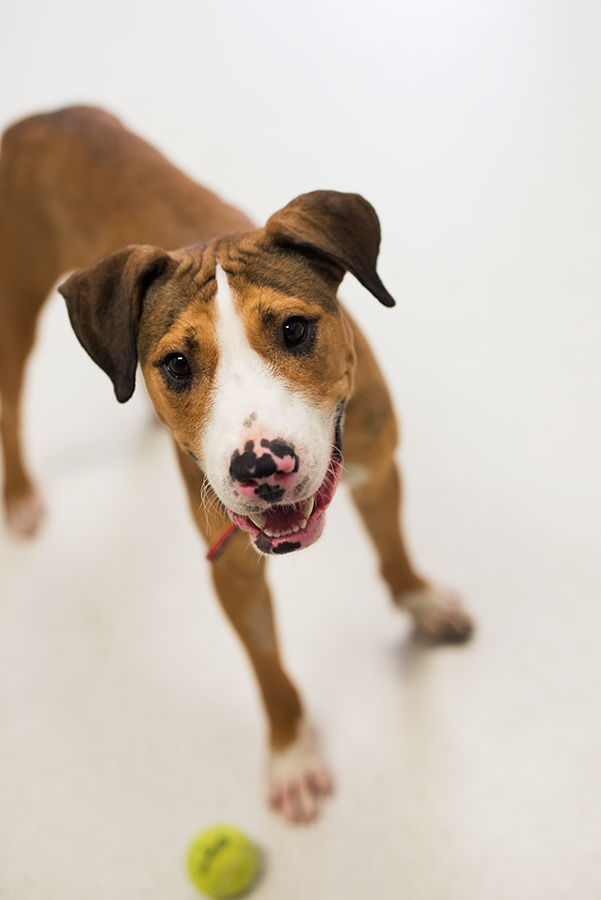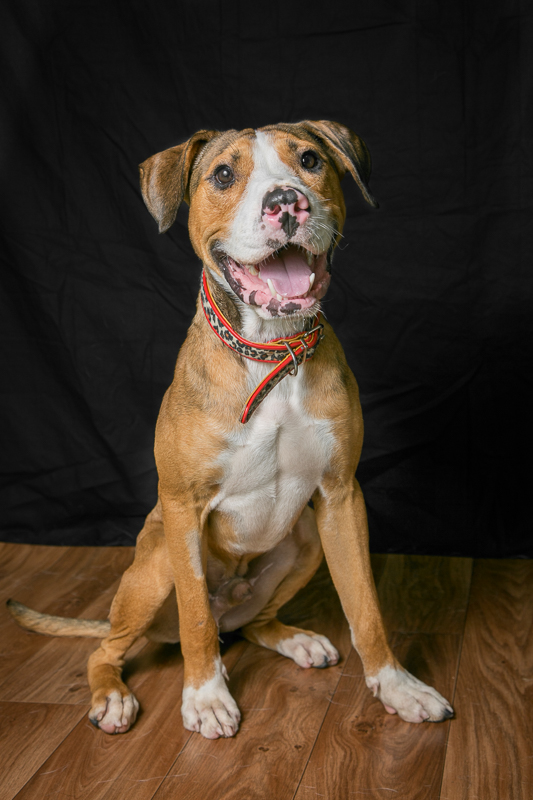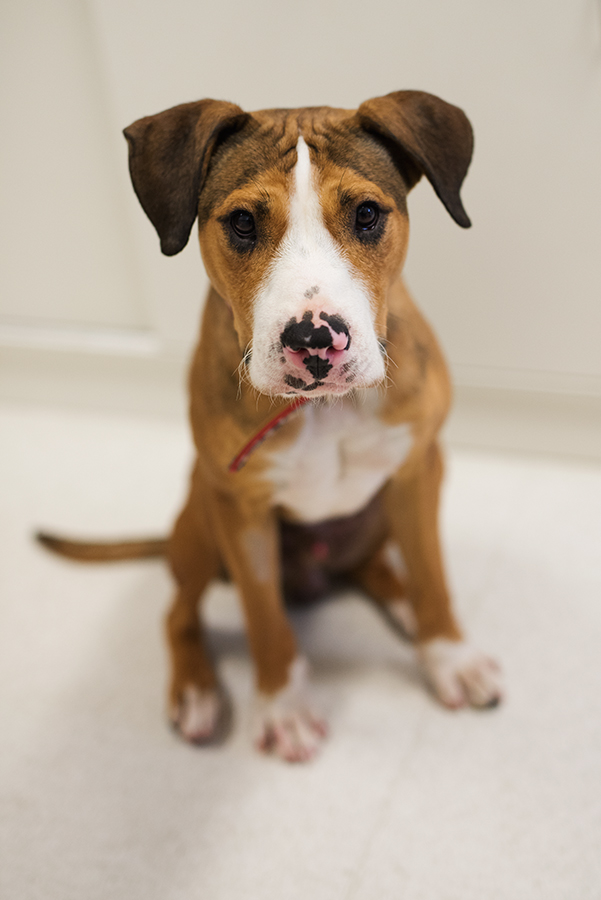 Wow what a cutie, my heart just melted. He looked so scared but so sweet and innocent. His eyes and his nose. Wow, he was cute. Never in my life would I have looked at a dog like Amos before. We read his brief story and we both went ok he's cute. But no other thoughts.
I remember going to work the next day and for some reason, I could not stop thinking about Amos. I had never thought about a dog before and all I could see was that cute little face asking me to love him. To this day I still I don't know why Amos stood out because we had looked for fun at a few other dogs but none of them had stuck like Amos had. I think maybe he was trying to tell us something.
On Thursday at work, I changed my iPhone home screen to his cute little face - we hadn't even adopted him. I still don't know why! I loved him. I came home Thursday night after work, after showing all the ladies Amos, and told my husband I had been thinking about this little dude all day! And guess what!! So had my husband. We coud not get him out of our heads.
So we spent the evening researching both Beagles and Catahoulas, researching raw fed dog diets, researching trainers and ran the costs. Could we afford a dog? Once we get him what do we do? So many questions.
The next day at work I phoned RSPCA and enquired about him and found out as much as I could. Came home spoke to Janek, spoke to both sets of our parents and in 48 hours we had basically decided we had to have Amos. He was going to be our first dog.
I was so excited but so damn nervous at the same time. What if he didnt like us!
Join us next time for Part 2 as we head out to RSPCA to meet our little dude.